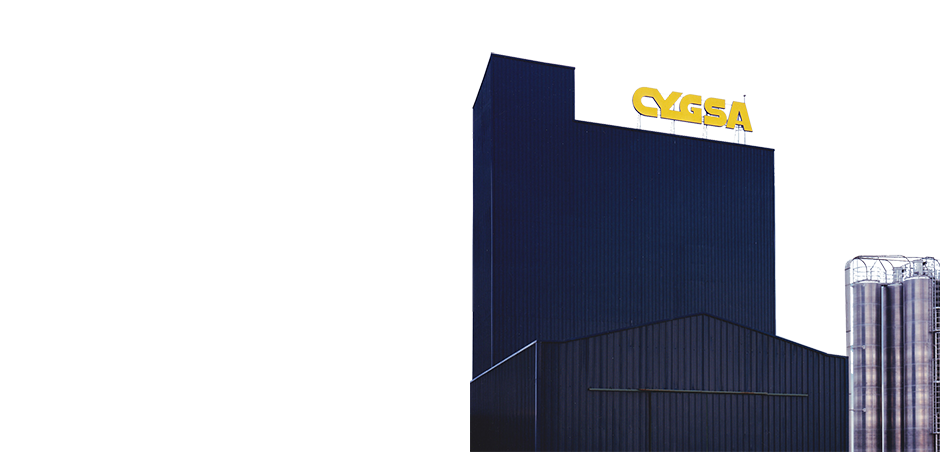 For a solid company
A solid group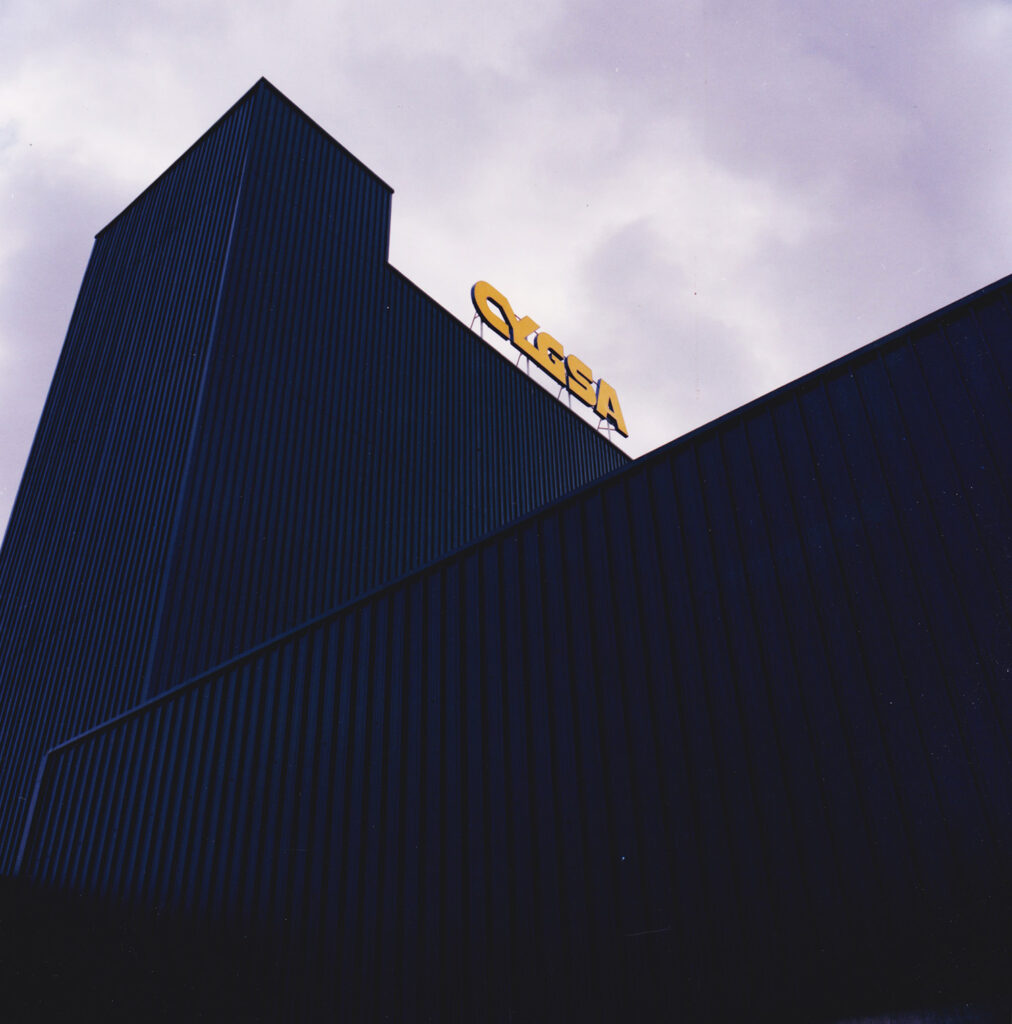 Located in Mendavia (Navarra), CYGSA has a production capacity of approximately 25 kt/year. Our core business is focused on the manufacture of PVC compounds, although for many years we have operated extrusion and gravimetric dosing lines for the manufacture of halogen-free compounds.
CYGSA's machinery has been obtained from manufacturers of renowned European and world-wide prestige (BUSS, COPERION, WERNER-PFLEIDERER), allowing us to develop high-quality compounds. With regard to laboratories, the company has extensive resources for quality control and the development of new products (extruders, durometers, universal testing machinery, fluid index measurement and oxygen limit detection equipment, plastographs, rheometers, extrudometers, etc.).
The company stands out due to the consistent quality of its products and the flexibility of its customer service, developing when necessary new formulas for each application.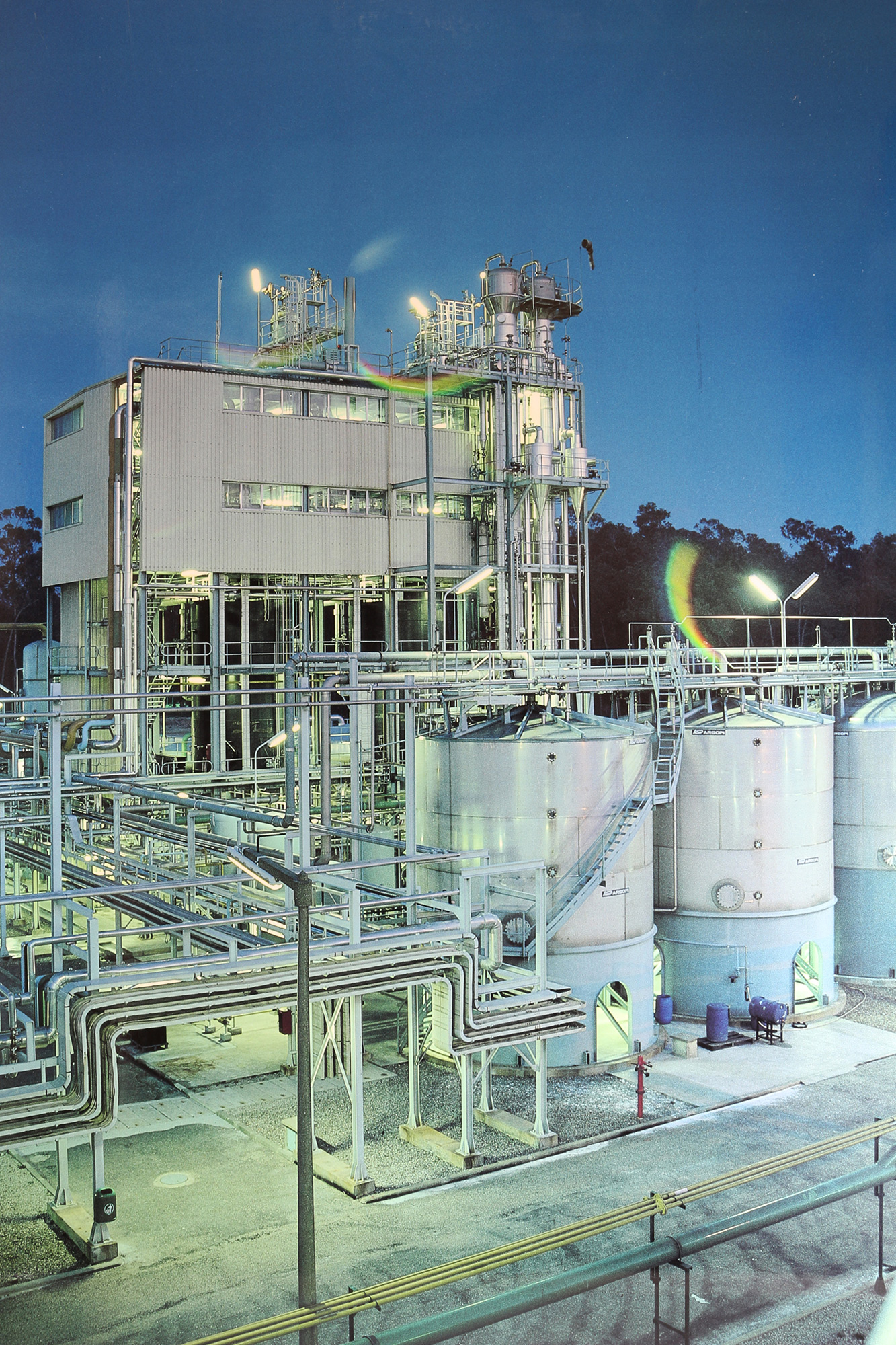 PREVINIL
Located in Alverca, north of Lisbon, PREVINIL has an approximate production capacity of 15 kt/year of PVC compounds. The company is highly-specialised in food-grade compounds and rigid glass.
CIRES
Located near the city of Porto in Estarreja, CIRES is the Group's supplier of PVC resin for both plants. Its production capacity exceeds 200 kt/year of PVC resin, encompassing both emulsions and suspensions (www.cires.pt).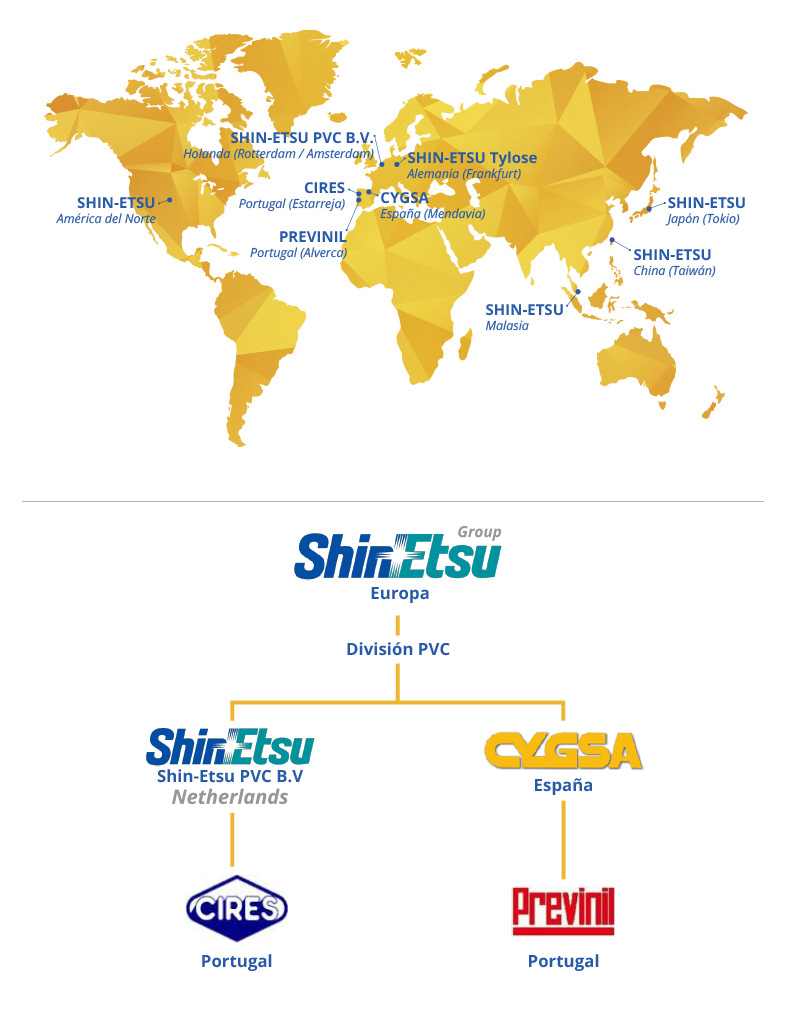 SHIN-ETSU
Since 1960, SHIN-ETSU CHEMICAL has formed part of the core international shareholders responsible for the founding of CIRES. In 2009, and together with CYGSA and PREVINIL, CIRES was fully-integrated into the Japanese group SHIN-ETSU, recognized as the world's largest manufacturer of PVC resins.
The complete acquisition by Shin-Etsu has enabled the integration of PREVINIL and CYGSA into the group's compound manufacturing chain, resulting in a consistent, verified and high-quality supply, in addition to an improved customer service, made available through the synergies and resources offered by the group.
SHIN-ETSU CHEMICAL is Japan's largest chemical company and world leader in PVC, silicon semiconductors and substrates for photography, with industrial production units in 14 countries in several regions around the world (www.shinetsu.co.jp/en).
In the field of vinyl, PREVINIL and CYGSA form the thermoplastics compounds business unit within the European PVC division.
Quality and Responsibility
A commitment to Innovation
Backed by a Solid Group
High Production Capacity
Versatility